The ProVision Borescope
Bore inspection for under $175
By Joseph D'Alessandro Editor | RealGuns.Com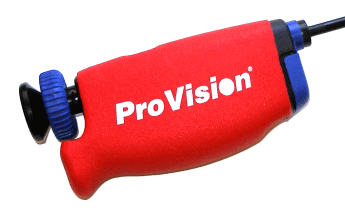 One of the most critical aspects of a firearm, in terms of accuracy and consistent shot placement, is the condition of the gun's bore. Unfortunately, the high price of a borescope capable of proper inspection has kept this tool out of reach for most of us. I believe Chicago Miniature Bulb's ProVision Elite PV-618 and PV-636 scopes have solved this price problem. I purchased the 18" PV-618 with a $260 MSRP, for $172 from SJ Discount Tools. The PV-636, the 36" version of the scope, with a $320 MSRP but can purchased from SJ Discount Tools for $211, as well as from other online discount retailers.
Accessories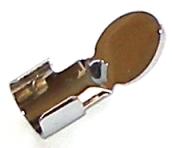 The standard ProVision Elite PV-618 and PV-636 scopes come complete with a hard plastic stow case. For owners wishing to extend the scopes capabilities, there are some optional accessories . The standard lens has a 40° wide field of view and a 360° image. Minimum focus is .8". The purchased of a $24 ProView 45 Kit, which includes a 45° mirror and 3x brighter 2.7v Halogen bulb, adds right angle viewing. The light transmission lost through use of the mirror is offset by the brighter bulb. The Prolite 1000 Halogen Bulb, sold as an independent item for $9, also improves critical viewing when the scope is used without the angle mirror. My only issue with this kit is that while the benefit is worth $24, the penny stamping and Halogen bulb are not. Convenience sometimes carries a premium.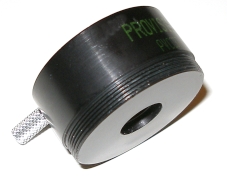 I purchased a ProVision PVCC37 Camera Coupler for $26 so I can photograph bore images. What amounts to a lens mount adapter allows me to connect a camera to the ProVision's eyepiece. The camera attaching threads are 37 mm which connects to cameras directly or through a readily available inexpensive filter adapters that can be purchased through camera retailers. My guess is that I will have to supplement bore lighting to take pictures of any consequence, but any inexpensive bore inspection light should solve that problem. I checked all of my rifles the day I received the borescope and can say, with great confidence, I am really lousy at bore cleaning and can no longer blame a falloff in firearm performance on throat erosion.
Routine service of the ProVision scope is easy. The front door flips up for access to batteries, 2 AA, and the halogen bulb. The use of these items is controlled with a finger pressure switch at the top of the scope body. The shaft on the scope is sealed and waterproof, the body of the scope is not, but then I hardly ever put digital calipers in the washing machine either. The shaft is flexible to the extent it can be bent to an 8" radius, a limit that becomes obvious to anyone experienced with handling tools. The shaft diameter is .230" which means .243 caliber and up. With the 45° clip on mirror in place, the minimum bore checking size is .257 caliber. If I want to check the bore on my .177" and .224" caliber guns, I need to buy a $800 Hawkeye Borescope, which means I will wait for a smaller version of the Provision to be released.
A Few Closing Details
Most borescopes were originally intended for endoscopic use, but since I am not planning on performing knee surgery, I don't really need the overhead cost associated with medical equipment. The ProVision's plastic case is OK, the eyepiece is OK, and the 6000 fiber resolution is OK for my purposes.
A borescope isn't much more than an image conduit formed from parallel strands of optical grade micro fibers, connected at one end to a ball lens that goes down a barrel and an eyepiece connected to the other end. If you think of each micro fiber as a pixel on your computer's display, that is pretty much how image quality through a borescope is determined, where standard image resolution may be 3000 strands, high resolution may be 50,000 strands. Of course the quality of the ball lens and the quality of the eye piece need to be consistent with the quality of the finer optic conduit.
The standard for bore inspection equipment has been the Hawkeye Borescope from Gradient Lens, but if I attempted to match the capability of this inexpensive ProVision unit with a borescope and accessories from Gradient Lens, the cost would easily be in excess of $700. If I were a working gunsmith or writing for a magazine that gave me a comfortable chair, I would no doubt buy the Hawkeye unit and brag about it. As a hunter and shooter with an interest in the hardware I own, the ProVision is more than enough for now. At his price I can put it back in its case and toss it in my tool box or take it to the range and leave it on the bench for use while I am breaking in a new barrel. The ProVision product is certainly worth a look.