07/13/2020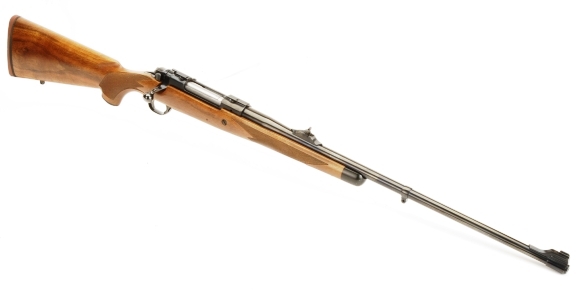 The sight or mention of the word "Swede" triggers many reaction, even for us unwoke… folk; professional wrestler Phil Olafsson as the Swedish Angel in Mighty Joe Young, the cynical squire in Bergman's Seventh Seal and Svenska Biogas's yeoman research into the extraction of methane from slaughterhouse rendered cow utters. However, my favorite Swede by a long shot is the 6.5x55mm Swede.
The 6.5x55mm cartridge made its debut in the both the Swedish Model 1894 Mauser Carbine and the Norwegian Model 1894 Krag–Jørgensen rifle1). The cartridge remained in service with these countries well into the 1990s, chambered in a variety of military firearms.
As with most military bolt action rifles that were produced in substantial numbers, surplus firearms and inexpensive ammunition sold into the civilian market brought primarily Mauser design rifles and the 6.5x55mm cartridge into popular use world wide for hunting and competitive shooting applications.
In civilian form, the 6.5x55mm cartridge in CIP homologation carries the nomenclature 6,5×55 SE as of 1984 with a Ptmax of 3800 BAR, approximately 55.000 PSI. In 1993, SAAMI standardized the 6.5x55mm as the 6.5×55 Swedish with a MAP of 51,000 PSI.
The popularity of the 6.5×55 Swedish has been cyclical, typically following the supply levels of imported military surplus material. However, Ruger has been an early and persistent supporter of the cartridge as evidenced by the subject Hawkeye African.
Reloading brass is generally available from five manufacturers, which is actually a significant number. There are one hundred twenty three component bullets for handloaders in bullet weights from 90 grains to 160 grains in thirty one weight increments. Seven manufacturers combine to offer fifty nine sets of standard and competition die sets, which is substantial.
Ruger Hawkeye African Rifle

Manufacturer
Ruger Firearms
Model
47186
Type
Bolt Action
Caliber
6.5×55 Swedish

Magazine Capacity
4
Barrel Length
24"
Rifling
1:8″ 6 Groove
Weight
7 lbs 6 Oz (Actual)

Overall Length
45.88"
Stock
American Walnut – Ebony Tip

Hardware
Satin Blued

Length of Pull
13.5″
Drop at comb
3/8″
Drop at heel
3/4″
Sights
Folding Rear – Bead Front
Scope Mounting

Ruger Proprietary

LC6 Trigger Pull
4 lbs. 1 oz. (Actual)

Safety
3 Position Thumb Safety
MSRP
$1,279
Distributor Exclusive

Lipsey's
Notes and observations
The barrel length selection is a good one. Most non-magnum 6.5 cartridges like the 260 Remington, 6.5 Creedmoor and 6.5 PRC are supplied with 22″ barrels, even though their test barrel length spec is 24″. The 6.5×55 Swedish Hawkeye African has a 24″ which benefits the cartridge's performance measurably as it would benefit the others noted. The 8″ twist is currently traditional for 6.5mm non-magnum rifles which helps accuracy with VLD and other long nosed heavy bullets.
This model is listed on the Ruger site as 7 Lbs 8 Oz and actual weight is very close at 7 Lbs 6 Oz. The Ruger Hawkeye African's form is that of a hunting rifle. No bulbous forearm, no wide midsection, no protruding cheek piece or Monty Carlo comb. It is made to be carried in the field rather than parked on a shooting bench. It seems, too often, features appropriate for a bench shot rifle make their way into sporting rifles that get dragged through the woods where they serve no purpose.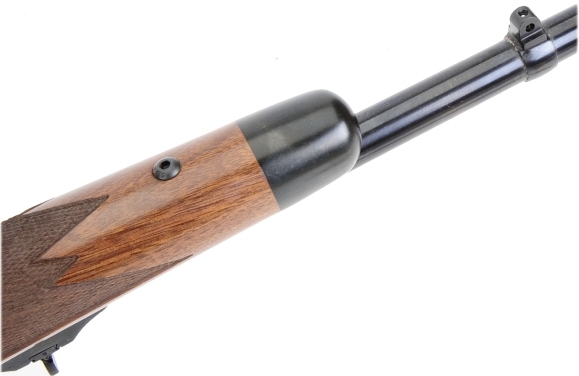 The barrel banded sling swivel is a nice touch and it properly positions a carry or shooting sling. The cross bolt is functional and backs up the already beefy action recoil lug. Checkering is sharp, patterns are clean and placed as functional gripping surfaces rather than places mostly for aesthetics. The black ebony tip is of the types I've had to install, or have installed, for more than a few dollars and solely for decoration; nice touch.

The Ruger LC6 trigger is a good one. It is non-adjustable, but light enough and clean enough so that adjustment isn't necessary. Bill Ruger's interest in heraldry is expressed on the hinged floorplate as Ruger's Eagle logo. The floorplate release is handy, but out of the way of fingers reaching for the trigger. The little square of silver tape is on every Ruger and promptly removed by less lazy writers.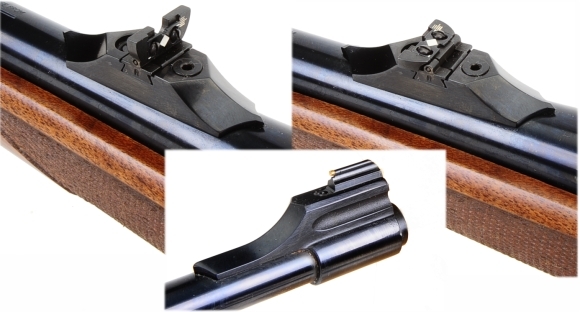 Where the big magnum Ruger Africans have an Express rear sight, shallow V notch and are adjustable only for windage with a 50 yd preset for elevation, this model has a rear sight that is adjustable for windage and elevation and it flips down out of the way when a scope is mounted. The front sight is ramped and fitted with a brass bead. They are perfectly functional as a primary sighting system for most east coast, woodland hunters.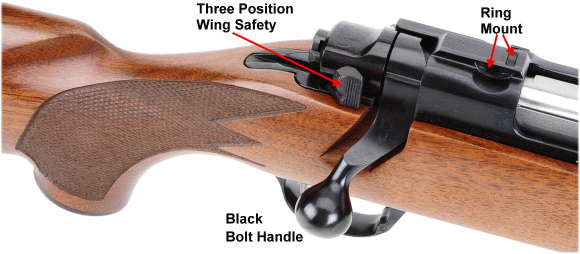 The three position safety allows" full forward fire position, mid safety on position – bolt can be cycled and full after safety on position – bolt locked, The Ruger scope mount system is scalloped on the side to allow supplied Ruger rings to be clamped to the receiver and a radiused top cut that accepts a locking tab extending from the base of the ring. They system is very secure. This model has a blackened bolt handle on a stainless bolt and is is the only one in the Hawkeye lineup with this combination. Looks good.
The Class of 6.5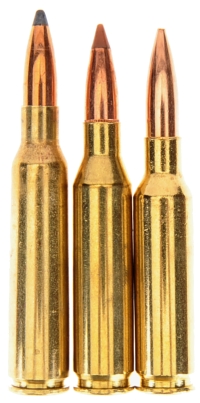 There are essentially three cartridges sharing the same ballistic space in current ammunition, with rifle availability. L-R 6.5×55 Swedish, 260 Remington and 6.5 Creedmoor. Each has a story to tell to justify its respective existence.
Cartridge
Bullet
Weight
Grains
Factory
Rated
FPS
Maximum
Average
PSI
Case
Capacity
Grains H2O
6.5×55 Swedish
140
2735
51000
57.0
260 Rem
140
2750
60000
53.5
6.5 Creedmoor
140
2710
62000
53.5
It was a glut of military surplus Swedish Mausers imported into the U.S., models: 1894, 1896, 1938 and derivatives like the model 1941, and tons of cheap 6.5×55 ammunition that grabbed the attention of Americans… who are always looking for a Cosmoline soaked 2×4, strapped to a piece of rusted hardware, to turn into a artistically executed sporter.
The 6.5×55 Swede suggests that, in a long action, bullets can be seated outward from spec to preserve case capacity, as long as the chamber throat will allow. Also, its anemic 51000 psi MAP can be bumped by an experienced and knowledgeable handloader who understands the implications of increased pressure. For folks who just like rifles chambered for a classic cartridge, there are currently 17 factory loads available, a consolidation of eight manufacturers, hunting and match types, bullet weights between 100 grains and 155 grains.
The 260 Remington's claim to fame is its ability to function in short action rifles and AR-10 type platforms. The 260 Remington has enjoyed success both as a hunting and competitive shooting cartridge, the proud child of the 308 Winchester parent. There are 20 factory loads for the 260 Remington.
The 6.5 Creedmoor… who knows? In a short action, it offers less heavyweight bullet case encroachment. It also has done well as both a hunting and competitive shooting cartridge and, yes, it does work with AR-10 type systems. Of probably greater consequence, enthusiasts love the old time name and will flock to it when called with Siren like marketeers messaging. There are 49 factory loads for the Creedmoor.
Coming in episode 2….
Joe, grabs twenty seven pounds of smokeless powder, two hundred pounds of bullets… brass and primers and attempts to make handload fondue.
1). Mauser Military Rifles of the World – Ball