I was listening to Bob Dylan and Eric Clapton singing "Don't Think Twice, It's Alright" and wondering, more than twice, why Dylan was working so hard to kill such a terrific song. Guessing that Dylan sang that song tens of thousands of times, his need to sing the lyrics in the form of a tone defying homicidal rage was probably justified. Not a day goes by that I don't express my gratitude to the Lord for not burdening me with fame, talent, public adulation, and wealth… especially the wealth, and for allowing me to live such an unencumbered life.
Ruger's LC9s Striker Turns Pro…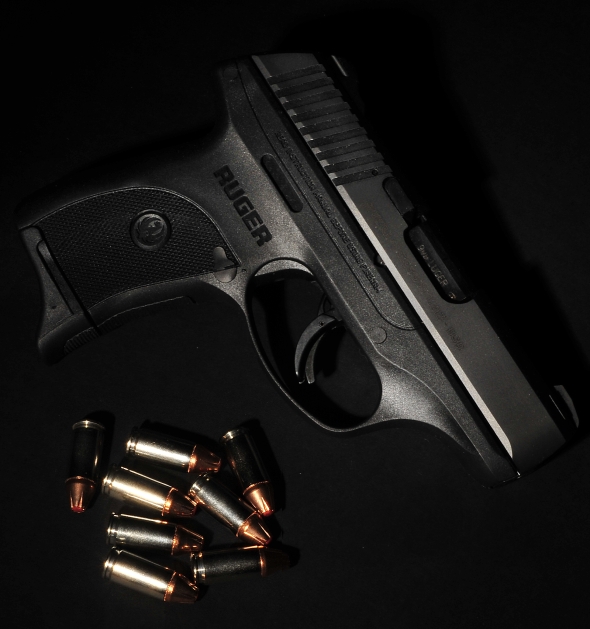 The Ruger LC9s was covered previously on Real Guns, hardware and live fire performance, so please feel free to access that detailed information. In overview, Ruger succinctly describes the LC9s as, "…a compact, centerfire, single-strike, striker fired, magazine-fed, autoloading, recoil-operated pistol". The LC9s is chambered for the 9mm Luger cartridge and has a fiber-filled Nylon frame, aluminum subframe and a steel slide. The Ruger LC9 Pro version differs only in a couple of ways from the standard LC9s, but they are both important differences and offered in response to customer feedback.
| | |
| --- | --- |
| Specifications | Ruger LC9s Pro |
| Manufactured | Prescott, AZ |
| Model | 3248 |
| Frame | Fiber Filled Nylon |
| Slide/Hardware | Blued Alloy Steel |
| Type Action | Single Strike/Striker |
| Caliber | 9mm |
| Capacity | 7+1 |
| Trigger Pull | 4.6 Lbs. |
| Barrel Length | 3.12″ |
| Rifling | 1:10″ RH |
| Sights | Rear Adj Three Dot |
| Overall Length | 6.00″ |
| Overall Height | 4.50″ |
| Thickness " | 0.90 |
| Weight Oz. | 17.2 |
| MSRP | $449 |
The Pro version has all of the features identified below with the exception of the manual safety. The Pro has no manual safety and it does not have a magazine disconnector. The Pro version can be fired with the magazine removed.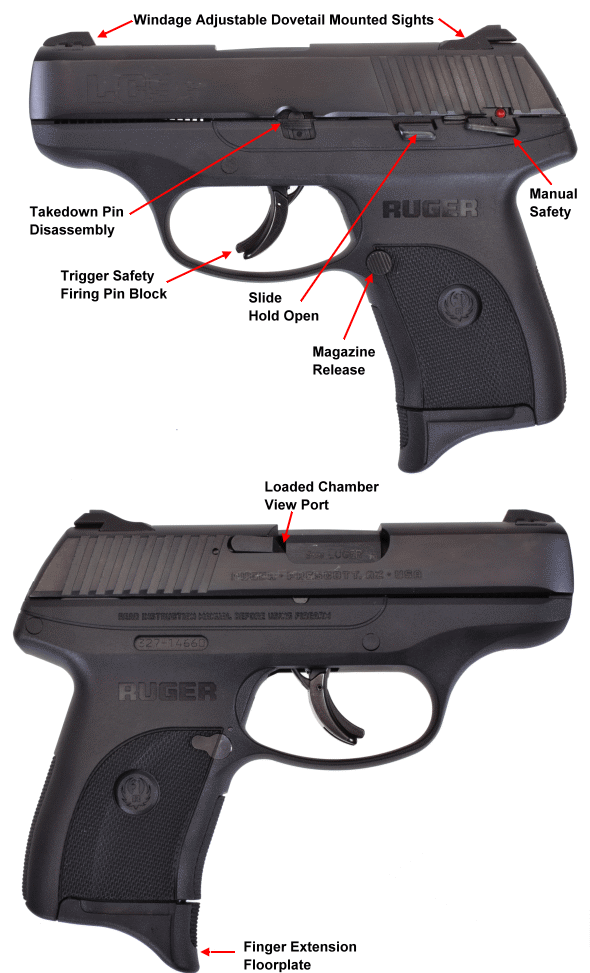 Below, the Ruger LC9s Pro without external safety and with the small printed caution "Gun will fire with magazine removed". These two issues are real hot buttons with some folks out there, so it was responsive of Ruger to make this slightly different version available to its customers.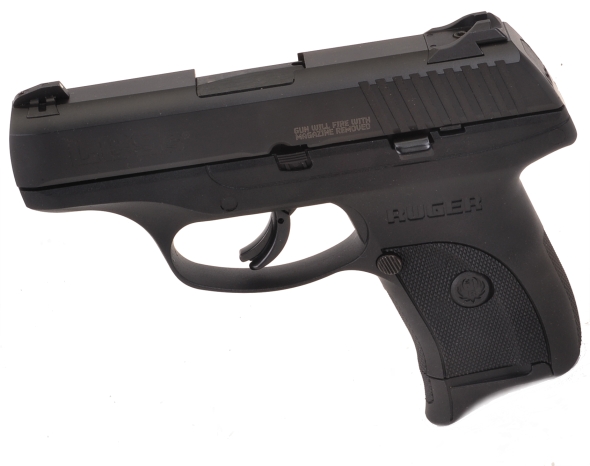 For me, lots of years of shooting 1911 types have caused me to appreciate a manual thumb safety and find its use second nature. Even a rifle intended to stop a charging elephant or giant brown bear has a safety so I am not sure how a safety poses a problem for anyone who is proficient in the use of their firearm. As far as a magazine disconnect that prevents firing a round with the magazine removed, I am good to go on that issue also. Yes, I have heard the arguments that there may be a need to shoot while changing magazines (?!) and the question, "What would happen if the mag is ejected, it hits the ground and a passing opossum grabs it and runs off?", but I am prepared to roll the dice on those circumstances in exchange for an extra margin of safety.
So let's wrap this up in proper context. The LC9s Pro is a heck of a good autoloader; accurate, reliable and designed to be easy to shoot. Now it is also available in configuration that addresses no external safety, no magazine disconnect preferences. And for that, Ruger deserves a "Good job!".