Real Guns® has either reviewed the Ruger LCP, or incorporated a version into a project, no less than seven times since the compact pistol's introduction, primarily because the product has evolved to keep pace with customer opinion. The frame has changed, the slide has changed, the sights have changed, and the trigger geometry has changed. As a result, the LCP's life expectancy, reliability and ease of shooting have measurably improved. This LCP Custom was utilized in the most recent project.
Introduced early this year, the Custom differs from other LCP versions with its photo luminescent drift adjustable sights, stainless steel guide rod, and bright red anodized skeletonized trigger. The frame remains as glass filled nylon construction, the slide and barrel are made from alloy steel and dimension, with the exception of sights increasing overall height by 0.2″, remain the same as the original. The LCP-C is supplied with soft case, one magazine and one extended floorplate.
Ruger LCP Custom

Manufacturer

Ruger

Origin

USA

Caliber

.380 ACP

Magazine Capacity

6 Rounds

Slide

Alloy Steel

Frame

Nylon & Aluminum

Type
Semi Auto – Recoil

Weight

9.75 oz.

Barrel Length

2.75″

Twist Rate

1:16″ RH

Length

5.2″

Height

3.8″

Width

0.8″

Trigger pull

6 lbs 1 oz.

Sights

Drift – Windage
The underestimated .380 Auto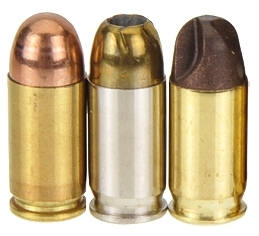 Manufacturers have been investing large amounts of time and money developing and marketing quality defensive ammunition for the .380 Auto and the trend is on the increase. There are currently fifty nine factory loads for the .380 Auto, thirty eight of them from nineteen manufacturers are specifically for self defense applications.
Left, three rounds within the self defense group that do different things; ball ammo for exceptional penetration, jacketed hollow point for large wound channel generation and a high velocity non-expanding composite for deep penetration and lateral energy transfer. The following reflects actual recorded performance from the 2.75″ LCP barrel and actual tests in ballistic gel.
Caliber

Ammunition

Bullet
Weight
Grains
Rated
MV FPS
Rated
ME Ft. Lbs
Recorded
MV FPS
2.75″ Bbl
Calculated
ME Ft. Lbs
380 Auto
PMC Bronze FMJ
90
961

185

861

148

380 Auto

Remington Golden Saber

JHP
102
940

200

803

146

380 Auto

Ruger ARX Self Defense

56

1315

215

1275

202
Caliber

Ammunition

Start
Bullet Wt
Grains
End
Bullet Wt
Grains
End
Bullet
Diameter "
Penetration
Inches
Gel Block
Lateral
Expansion
380 Auto
PMC Bronze FMJ
90.0

89.6

0.356

20.5

0.0

380 Auto

Remington Golden Saber

JHP
102.0

99.3

0.570

11.0

0.0

380 Auto

Ruger ARX Self Defense

56.0

56.0

0.355

11.5

0.5
The data table above are from a Real Guns ammunition assessment that was conducted using the subject LCP. The results are a vast improvement over ammunition subjected to the same procedures just a few years ago. Gone are the non-expanding and fragmenting over expanding bullets, replaced with very predictable and properly functioning ammunition.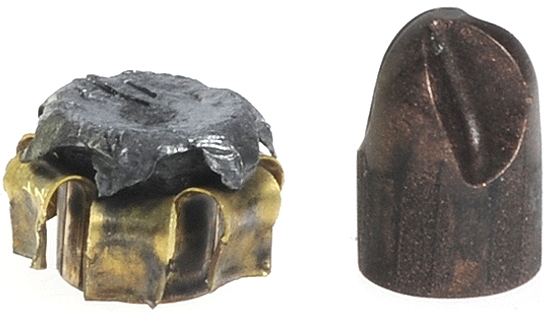 The two best performing bullets were the Remington Golden Saber with the greatest degree of controlled expansion with nearly full weight retention and the new Ruger ARX which held diameter and weight, but generated the greatest amount of lateral disruption in the form of a temporary wound channel. In other testing, both had enough steam to penetrate hard barriers in the form of 4, 1″ pine boards without losing weight or shape.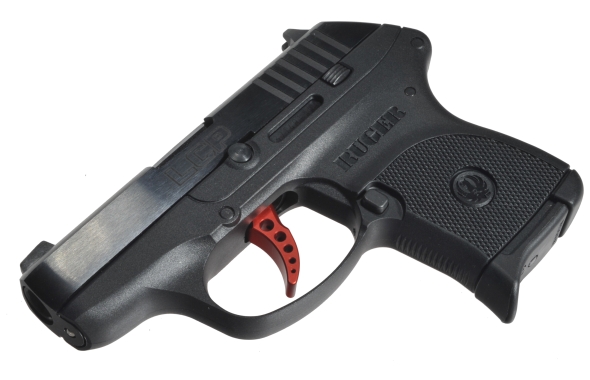 The easy carry is the most often carried…
I usually open carry a 357 Mag revolver or a 45 Auto 1911 type around the shop or when out in nearby woodland. However, when working on vehicles, working in the home woodshop a holstered full size handgun can get in the way. Rather than not have a firearm handy, I pocket or belt holster carry a 380 Auto with Remington Golden Saber or, now, Ruger ARX ammo.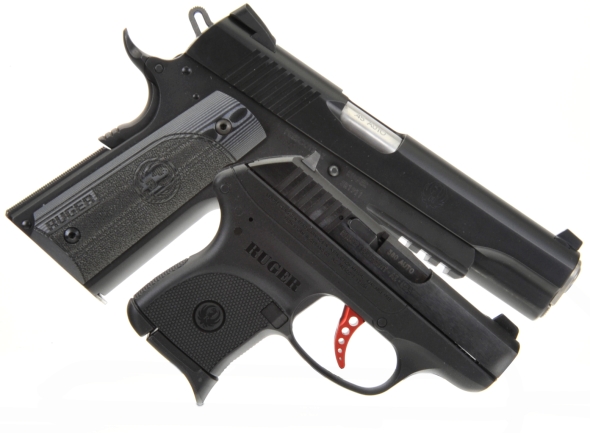 The original LCP use to give me a finger stinger from its smallish trigger guard, trigger angle and snappy recoil. Additionally, slide actuation was a bit stiff. None of those issues carried forward to the newer generation LCPs, making it much easier to shoot accurately. Shooting from a rest with Ruger ARX ammo at 50′, the little LCP put three shots in 3/4″. Shooting offhand opened group size to 3″, which is still more than sufficient for self defense and I am sure that performance will improved with practice.
The trigger pull has been smoothed out and shortened considerably and the slide is much easier to rack. The dovetail mounted sights are crisply defined against most background and I am glad for the ability to drift adjust windage. A terrific little pistol with more than enough power. If this one isn't the right color or configuration to suit your personal preferences, Ruger produced fourteen variations of the LCP as standard and distributor exclusive models.